Spots available! When you become a mentor for the SCD Enrichment Program, you will give back to your community and also receive benefits to enrich your academic career!
Mentor opportunities will be during the workday (typically 30-45 and a half hours). If you choose to be a College mentor, mentors will be paired with students of the same gender. Please note that a background check is required to provide mentor services for students. SCDEP will pay for the background check on your behalf. If you are a Black college student or college student of color and are interested in mentoring high-achieving middle and high school students please check out all of our Mentoring positions.
Click here to view all of our open positions!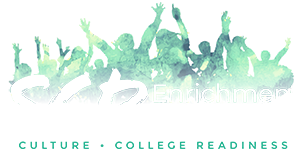 4860 Chambers Road
Suite #102
Denver, CO 80239-5152