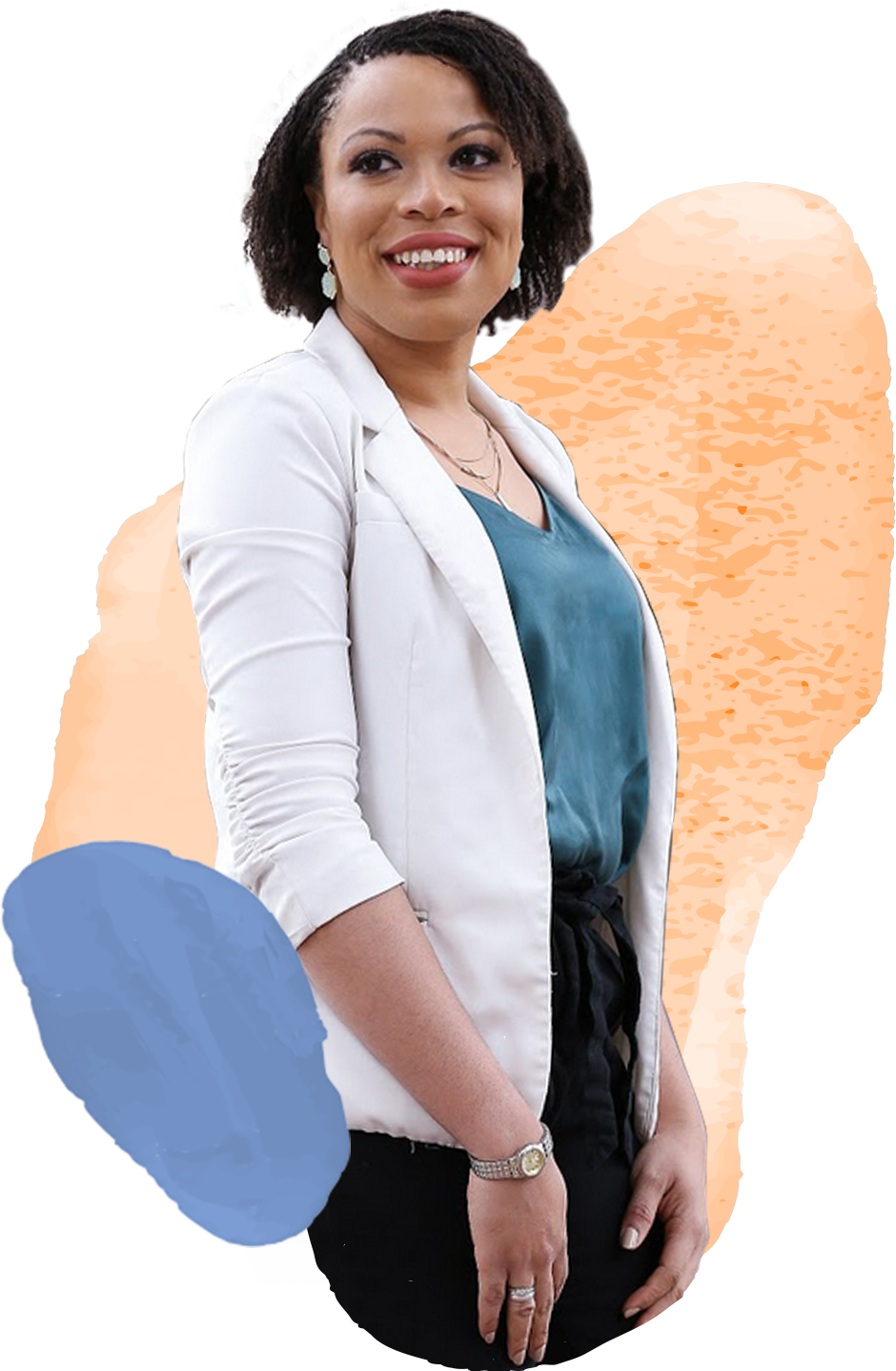 A letter from our founder….
The SCD Enrichment Program was created as a result of my lived and professional experiences. As a child, I was ostracized and bullied for much of my schooling because of the misconception that "Black kids that are in AP classes think they are better, wanting to fit in with White students".
Attending college at Hampton University, confirmed that my story was not as rare as I thought. Many of my peers experienced the same tragic experiences with no guidance to navigate the world of accelerated classes where they were one of few Black students in advanced coursework. Due to the lack of Black representation in my classes and little to no education available to dispute such misguided comments, I educated myself enough to reach out to mentors in the community to build my confidence.
In my eleven years of teaching, I have also observed the lack of representation and services for students of color in accelerated coursework.
As for my students of color that were enrolled in college level coursework, their stories mirrored the echo of my past experiences. My son also experienced severe bullying due to not fitting the mold of the "stereotypical accomplished student". My son became suicidal and his grades ultimately dropped. With the help of counseling, mentors and parental support, he was able to overcome these tragedies.
I have always had a deep interest in social issues. As a student excelling in academics, while being homeless through middle school and high school, I know my success was short of a miracle. At the age of 19, I had the vision to create a program for students from similar backgrounds to succeed despite their circumstances. The mere fact that I was able to receive skills to graduate from college was enough motivation for me to launch my program to help other students become successful.

Founder, Executive Director
Ja'Brel Dorsett
Mentor Supervisor - Denver, CO
Hello my name is Ja'Brel Dorsett and I serve SCD as the Mentor Supervisor. I am a Denver Native and DPS alumni, I attended Northfield High School and was the first graduating class of 2019. I am currently attending Metro State University to pursue my Bachelor's of English. During my high schooling, I gained a mentor in Shalelia and have learned from the best in both Mack and Melissa. I believe in the best mentors give their best and receive the best from those around them.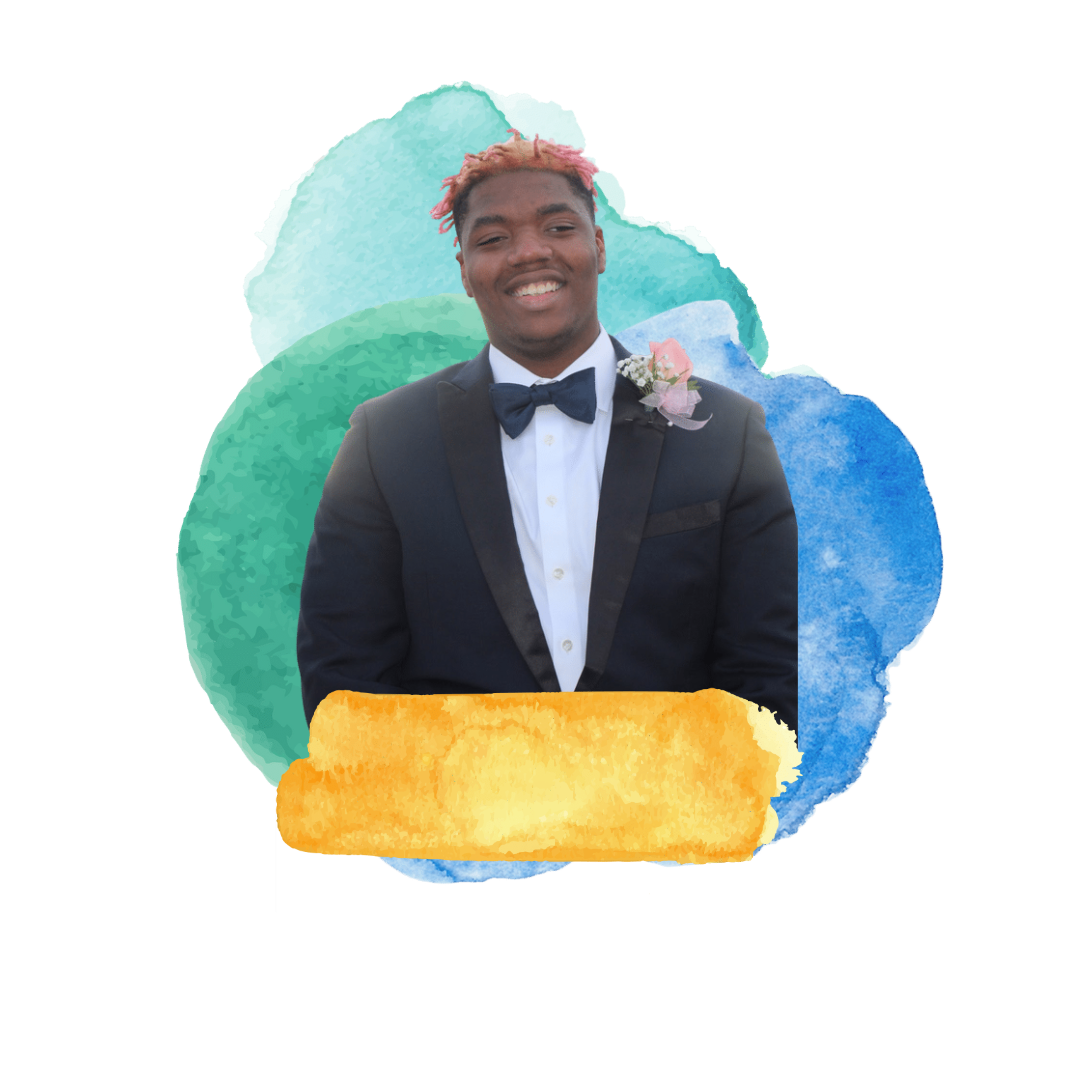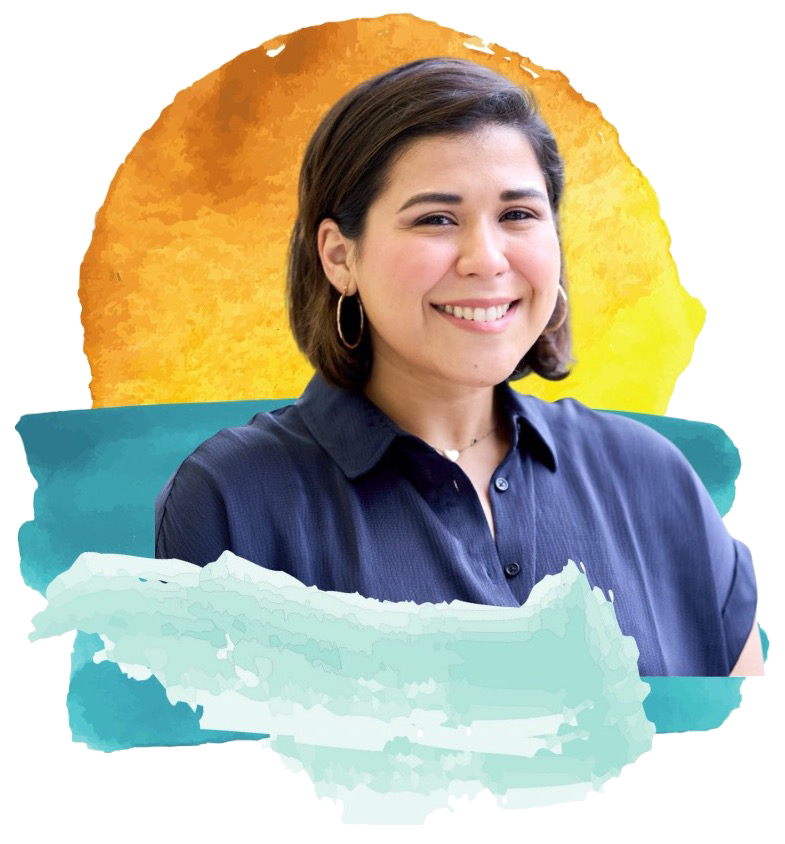 Melissa Garza
Educational Coordinator/Instructor - Austin, TX
I'm Melissa Garza and I serve the Austin, Texas area as an Education Coordinator and Instructor. I am from the Rio Grande Valley and have roots in Nuevo Leon, Mexico where I frequently crossed the border growing up to juggle family commitments and school. After high school, I earned my Bachelor of Science in Psychology at the University of Texas Rio Grande Valley (UTRGV) where I was fortunate to have a research mentor that saw potential in me when I often didn't. Upon inspiration from my mentors and research projects, I continued to graduate school and earned my Master of Arts in Interdisciplinary Studies at Texas State University with coursework concentrated in literacy development and self-authorship among first generation students.
Soon after, I earned my Master of Business Administration in International Business at UTRGV where I examined the social responsibility of Hispanic Serving Institutions. Today, I am pursuing my PhD in Developmental Education with a focus on comprehensive transition student support for bilingual/multilingual learners and education policy. Throughout my academic career, I have had the pleasure of leading positive change in equity through advising, teaching, and research in PK-20. My professional identity is rooted in my personal experience being a first generation student from a border town in South Texas with parents who immigrated to the U.S. to open doors in my future. I look forward to continuing mentoring and learning alongside SCD Enrichment Program students to help them open doors in their future too.
Stephaun "Mack" Gaddis
Educational Coordinator/Instructor - Denver, CO
Hello my name is Stephaun "Mack" Gaddis and I serve as the Educational Instructor for SCD Enrichment Program. I am a Denver native and DPS Alumni. I attended both East High School and Colorado State University. At CSU I was fortunate enough to join the illustrious Alpha Phi Alpha Fraternity Inc. and currently support our Young Men of Alpha mentoring program. I've worked in many positions in DPS since graduation, including a Restorative Practices Coordinator at East High School and the Black Excellence Educational Counselor for North High School. Growing up I always was blessed to have mentors who made sure I believed in myself and had the resources to excel. That is why my philosophy became to always give back to my community the same way it did for me.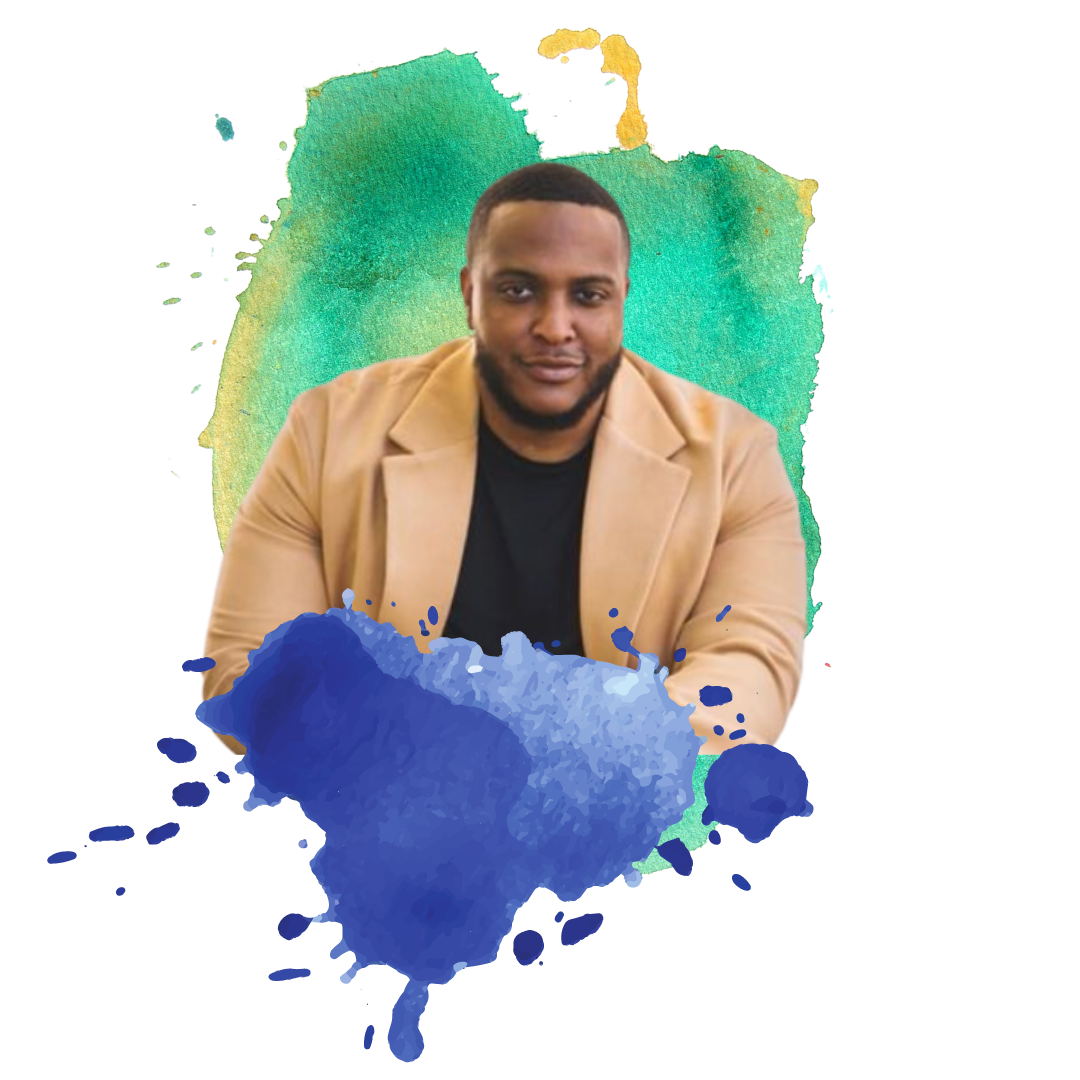 Shalelia Dillard
Executive Director
Shalelia is a Denver native and Daniels Fund Scholar who graduated from South High School in 2003. She received a bachelor's degree in Psychology with a minor of Spanish from Hampton University. While completing her last year of college, she worked for Upward Bound and realized that she would be fulfilled by teaching. She received her alternative teacher certification in Special Education in Austin, Texas. From there, Shalelia taught high school math, preschool, sixth and eighth grade science, and private school. While attending Hampton her sophomore year, she envisioned a program to enrich students with their culture while improving their academia. From this concept, the Student's Cultivating Dignity Enrichment Program was born.
As a teacher for eleven years, her number one focus was to significantly impact her students by sharing her real-life circumstances while instilling pride and confidence. Since she was in high school, her priority has been to give back to the community. From volunteering for the homeless to coaching a community cheerleading team, her focus has been on making her community a better place.
She is an alumna of the Urban Leadership Foundation of Colorado, The Denver Foundation's Executive Directors of Color Institute, Moonshot edVentures cohort 3 graduate, a member of the Colorado Gifted Education State Advisory Committee (GE-SAC), the chair for the community outreach committee for Colorado Association for Gifted and Talented, the vice president of the Denver Metro Hampton Alumni Association, and is currently completing her Masters in Educational Psychology at the University of Northern Colorado with a Gifted and Talented Endorsement.
When Shalelia is not trying to make a difference in her community, she dedicates her time to her husband Joe and two boys, Jojo (16) and Elias (8). She is an artist who paints and quills and loves singing and listening to music. Shalelia was influenced by her past, experiences, professional experiences, and love for education and culture!
Iram Abdullah
Board Member
Iram Abdullah is a Denver, CO native, who grew up in the Eastside neighborhood. She graduated from East High School in 2003, where she played lacrosse, volleyball and wrote for the school newspaper. Iram went on to play Division 1 lacrosse at Howard University in Washington, DC, where she served as the team captain and was honored as the MVP two years in a row. At Howard,  she majored in Journalism and minored in Business administration. Iram returned to her hometown of Denver after graduating from Howard in 2007 and she decided to go into Education. In 2008, she began working at East High School as a special education paraprofessional. In 2010 Iram married and gave birth to her first daughter, Maeyah. In 2012, Iram and her small family moved to Maryland where her Husband originated. There she worked as a stay home mother and gave birth to the couple's second daughter, Zaida. Shortly after, Iram and family returned to Denver, where she began work as a Case Manager for CGL Child Placement agency. Here Iram was able to fulfil her passion in working with at risk children from her community. 
In 2015 
Iram
 and some of her close friends started the organization 100 Women in Black, which focuses on social injustices, and helping women affected by violence. In 2018 
Iram
 returned to East High School as the Dean of Students, continuing her passion of taking on the large school's most challenging students. 
Iram
currently works for CHIC, Collaborative Healing Initiative within Communities, a nonprofit organization. In 2023,
Iram
 received her Principal Licensure and Master's Degree in Educational Leadership and Policy Studies, from Denver University. This year, she will be pursuing her PhD from Denver University as well. Currently 
Iram
 has started an Educational Consulting company, focusing on diversity, equity and inclusion, in hopes of consulting schools on how to provide truly equitable academia and diverse school environments that benefit students of color, and push them towards success. 
In 
Iram
's limited spare time she enjoys traveling with her friends and her family. She enjoys watching sports, exercising, reading, watching horror movies,  shopping and engaging in volunteer work in her community. 
Iram
 is excited and honored to be a part of The SCD Enrichment community. 
Christian Steward
Board Member
Christian Alexander Steward is a native of Denver Colorado. He attended Denver public schools. After performing poorly he decided to get his GED and attend college. He eventually received a Bachelors of Science in biology from the University of Colorado-Denver.
He has experienced most of his professional life through the lenses of community advocacy, entrepreneurship, and leadership. Some of these accomplishments include Americorps member, mentor, certified personal trainer, certified professional inspector, the Dr. king Jr 2018 Marade Commander.
Although Christian has these achievements it is not what he does that defines him, but why he does it. Christian is dedicated to building intentional relationships and promoting the idea of adversity being a catalyst of empowerment.
He is currently participating in the Urban Leadership Foundation of Colorado where the mission is to continuously improve the professional and social trajectory of minority leaders through effective leadership development.
Some of his favorite quotes include:
"Trust, but verify." - Ronald Regan
"An active person is an attractive person." - Unknown
"Be kind to your neighbor, but do not limit your kindness to your neighborhood." - CAS
Frances Jordan
Board Member
Frances Leigh Jordan currently works as a Senior Director, Communications and Strategy at a Public Affairs company in Austin, Texas. She is a strategic communicator with 10+ years of experience in communications, policy, project management, community engagement, and meeting production. Quick on her feet, she uses battle-tested critical thinking along with a creative and innovative mindset. Ventured down a non-traditional route after law school to build a diverse background that lends to her unique ability to connect and forge common ground amongst people with differing interests.
At her core, Frances is an advocate. Since law school, she worked in civil rights, child protection services, and transportation with government agencies in addition to a small stint in the Austin tech scene. In the community, she works on several boards with youth being a primary focus. She is an active member of the Austin Stone and has been volunteering with the Austin Justice Coalition since 2016, and currently serves as the Board Chair. She received her bachelor's degree in political science at Tuskegee University in 2008 and received her Juris Doctor from the University of Kentucky in 2011.
Ashlee Wedgeworth
Board Member
Ashlee has been a member of Urban League Young Professionals since 2018. The Urban League believes in community, service, economic empowerment and uplifting the next generation. Ashlee currently serves the Board of Directors as treasurer. She has extensive experience in management and overseeing company budget and program financials and brings this expertise to her role on the board.
Ashlee serves on the board for St. Clair Drake Enrichment Program, a nonprofit that provides mentoring support for students of color in advanced placement coursework. Through the St. Clair Drake Enrichment Program, Ashlee founded the Enrichment Scholarship Fund which will provide support, mentorship and small scholarships to students of color seeking higher education. Ashlee previously served as a board member for the Trauma and Resilience Center (formally the Denver Center for Crime Victims) from 2013 to 2014.
Ashlee is a 2018 fellow of the Urban Leadership Foundation, a program designed to help participants become more effective, well-rounded, influential leaders in the areas of business, politics and community leadership. She is a 2019 fellow of Impact Denver through the Denver Metro Chamber Leadership Foundation. She is also a 2019 fellow of the Chinook Fund Giving Project, a program that brings together individuals who are passionate about social change and want to strengthen their skills in fundraising, grant making, and community building.
Ashlee has 4 children and is committed to shaping and inspiring them to be leaders in their community. Her proudest moments are giving back to the very community that she grew up in, alongside her children. In May 2018 she completed the Colorado Family Leadership Training Institute with her children. Ashlee is actively involved in the schools that her children attend and helped to organize and form student council at her oldest daughter's middle school. She currently serves as parent chair.
Ashlee is passionate about community, service and making an impact. She often supports her community by organizing and participating in collection drives, fundraisers and various service projects that will serve those who may be economically disadvantaged.
Erin Williams
Board Member
Erin Neill Williams is the Assistant Principal of Character + Culture and the 23/24 Head of High School at Girls Athletic Leadership School in Denver. She received her Bachelor's in Ethnic Studies and Sociology from the University of Colorado - Boulder and her Master's in Teaching from Loyola Marymount University. With over 20 years of experience in public education and the nonprofit sector, she has worked as a teacher, school administrator, and coach, gaining a deep understanding of the needs of gifted students and the challenges they face.

As a board member of SCD Enrichment, she is committed to using her expertise to help provide students with the support and resources they need to reach their full potential. Having been identified as GT as a child and currently raising two incredible GT kids, she is a strong advocate for gifted education and is passionate about creating opportunities for gifted students of color to learn and grow.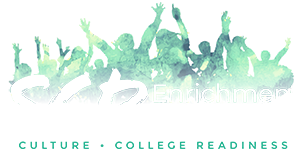 4860 Chambers Road
Suite #102
Denver, CO 80239-5152